Will you be our next customer? Are you…
An international label looking to increase its sustainability levels?

A sustainable designer looking to produce a collection?

A medium-large fashion brand looking for a sustainable co-branding project or capsule collection?

A festival or event organizer that would like to propose branded sustainable merchandising?

A food or goods producer in need of a sustainable packaging solution?
​
Collections Manufactured for Our Custοmers
Training clothing collection from recycled plastic. Leggings, tops and shorts.
T-shirt collection adult and children
Customised Sustainable Capsule Collections for big brands can be developed upon request. (designs are exemplary as they are created by  Lefko label)
Sweater collection with recycled plastic textile and with cotton,with print and with embroidery.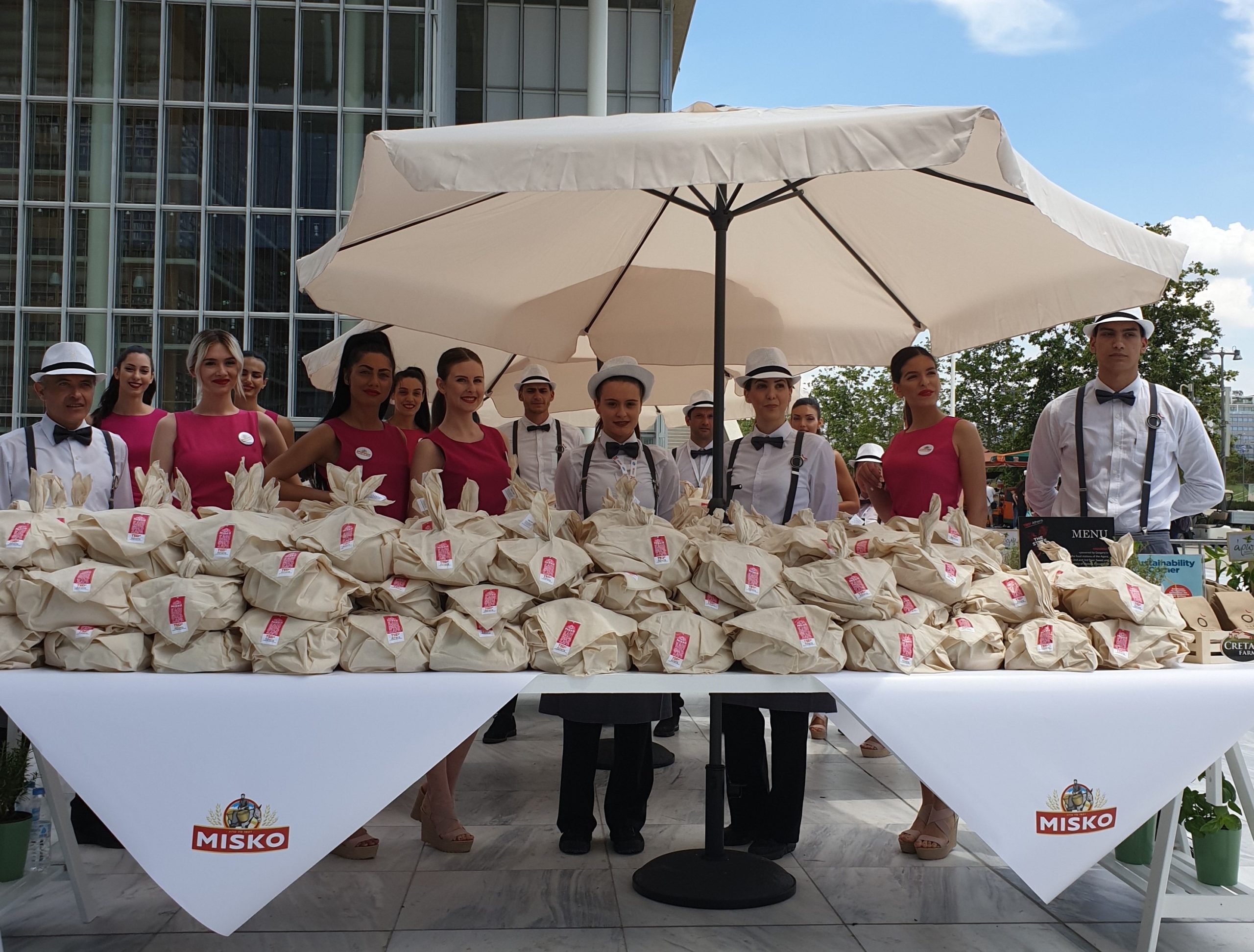 The food sustainable packaging
Sustainable collections for e-shops
We offer to our customers a garment that has a strong social and  environmental footprint and the tools to communicate their choice,  in a full production package.
We offer B2B Manufacturing services to brands, designers, events and festivals.
SOFFA adopts a slavery-free due diligence process for the prevention of modern slavery in all tiers of its supply chains from farming to weaving. 
We share with customers the best practice cases of how creative entrepreneurship can be economically, environmentally and socially viable through a holistic approach at all tiers of the supply chains, enclosing all stakeholder groups and increase the added value, which we strongly advise the customer to market and bring to the attention of the end-users.
Sustainability policy
These guidelines are an essential part of our current business model, to be fully sustainable as a business and manage to sustain our tailors. Within "SOFFA's Sustainability Policy". You will find information on:
– about how we choose to work and why
– what are the steps in order to develop an amazing collection together!
More in specific, they provide answer to:
Who we are and our ethical, economical, social, environmental philosophy

What is our way of dealing with orders

Quantities and design

Pricing

Pre-production sample development

Production 

Conditions of workers

Shipments/transportation

Digital communication materials

VAT and other expenses
These guidelines and characteristics are an essential part of our current business model and have been developed thanks to the experience we have working with our designers, workers and suppliers, in order to be fully sustainable as a business and manage to sustain our tailors!
Our Suppliers
GRS certified – stands for Global Recycled Standard
GOTS certified – stands for Global Organic Textiles Standard
OEKO-TEX 100 – to prove no harmful chemical used in colour dye
Bluesign – to prove no harmful chemical used in colour dye
Higg index
EU ECOLABEL (EC Regulation n. 66/2010)
Certified B-Corporations
Certified Fair Trade raw materials
Certified Cradle to Cradle